Down below is the process that lead to this design.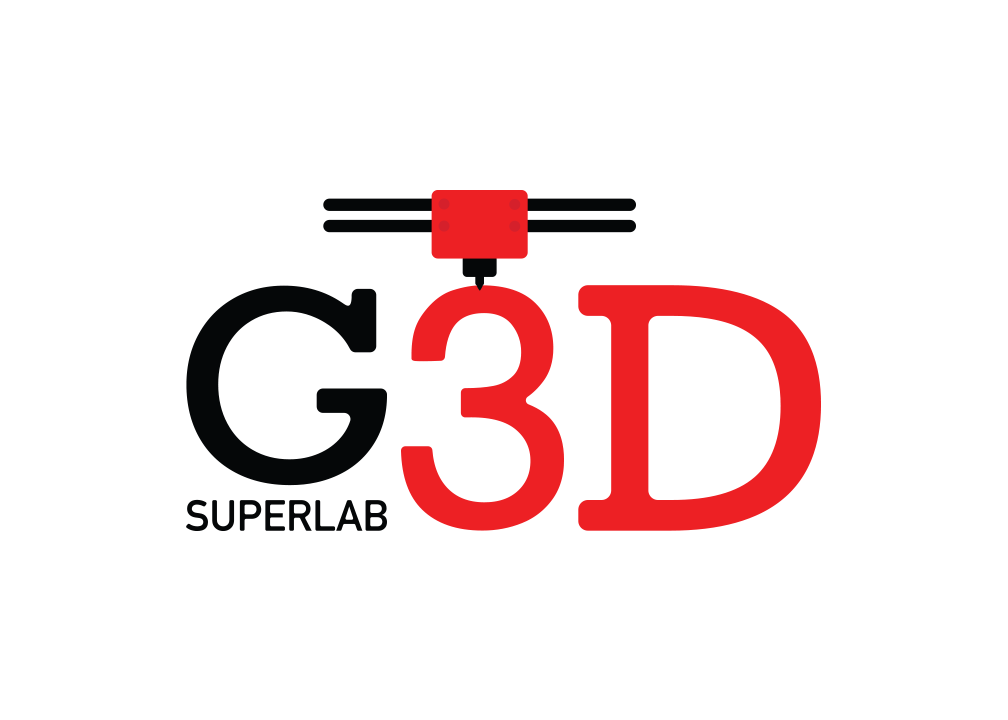 I started off sketching out different ideas, some focusing on the 3D aspect while others where a play on typography. I chose the one I thought was the strongest and created it in illustrator, which are the black and red designs seen above.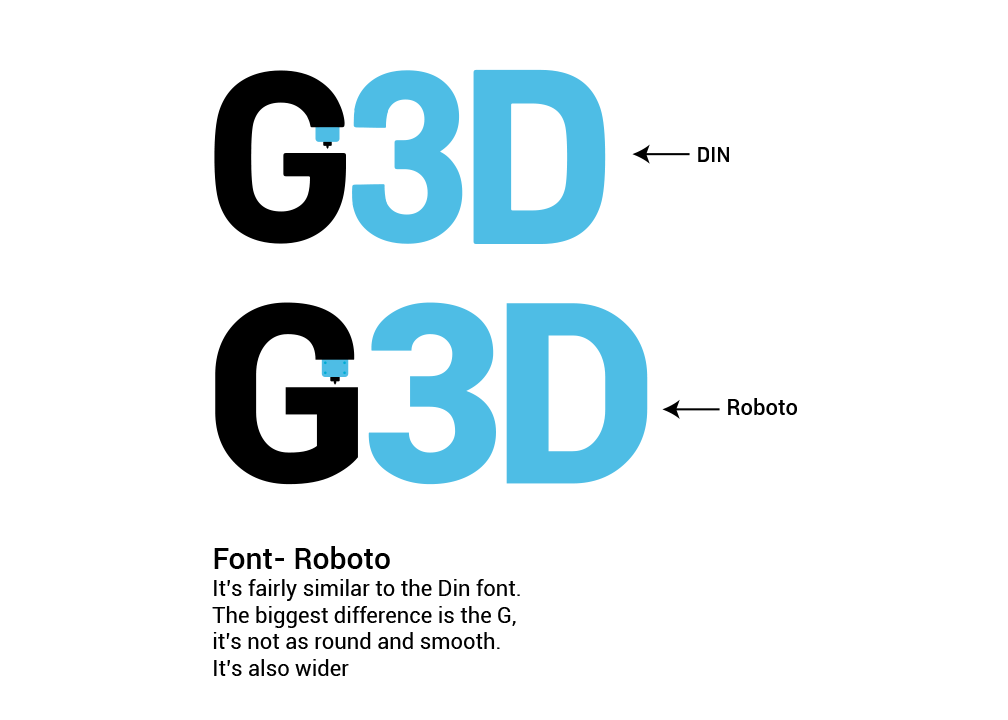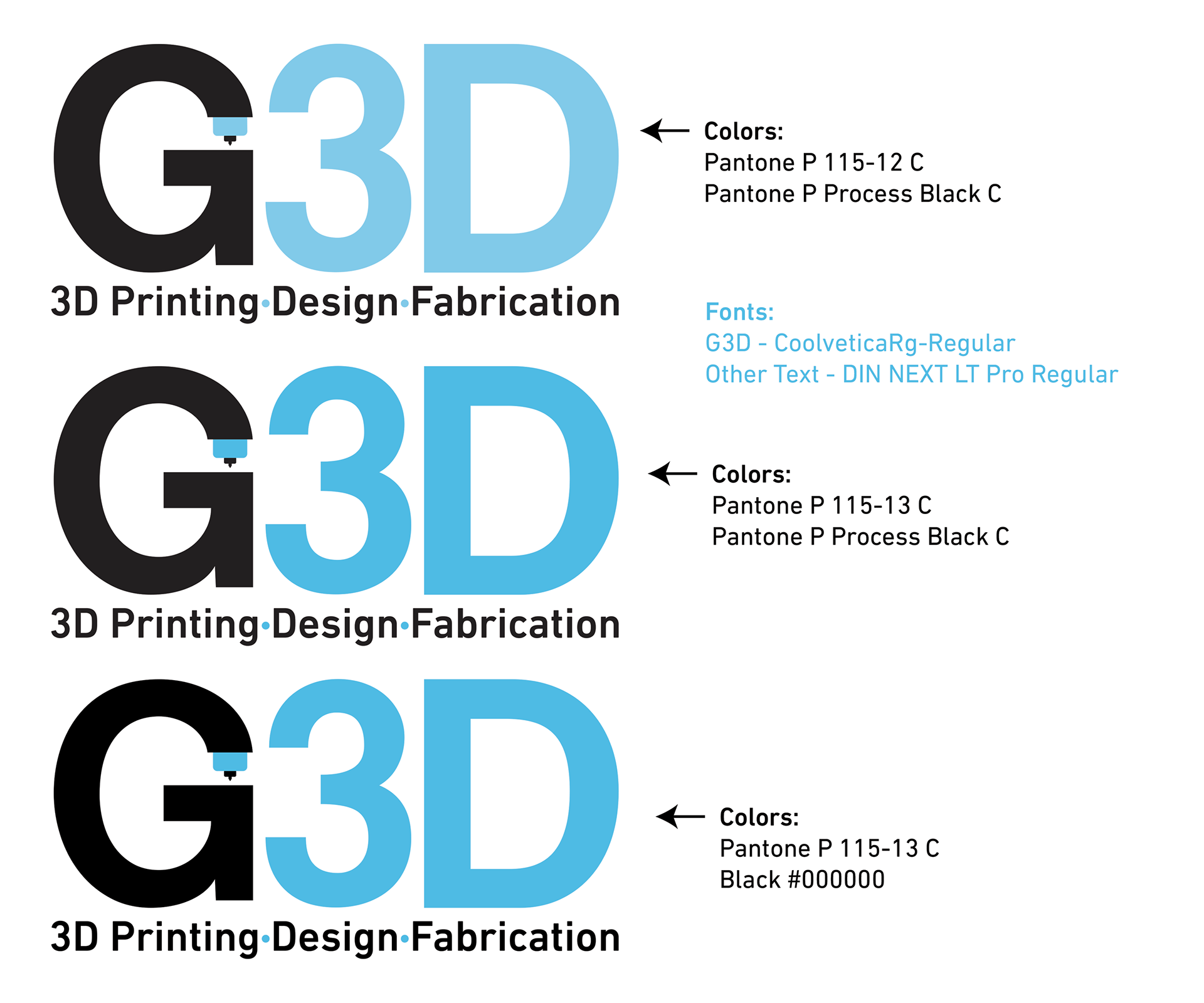 For next step we decided to do away with the color red and use a blue as it felt more technology related. The old font was switched to a san serif to give a more modern feel.  The 3d printer aspect from the the previous drafts was combined with the "G" as per the client's request. 
​​​​​​​