I sketched out different logo ideas, some focusing on the 3D aspect while others where a play on typography. I chose the one I thought was the strongest and created it in illustrator. From there, it was critiqued and I revised it, followed by another critique where I revised it once more to create the final draft of this concept.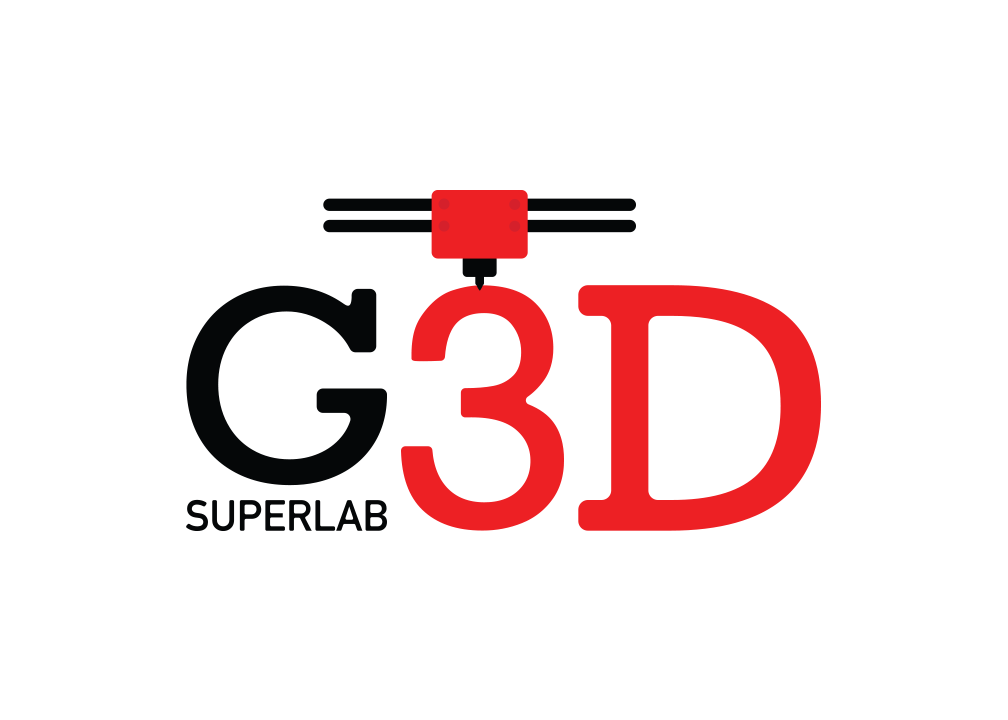 For next step we decided to do away with the color red and use a blue as it felt more technology related. The old font was switched to a san serif to give a more modern feel. I took the 3d printer from the the previous draft and attached it to the G as per the client's request. The san serif being used had to be manipulated to fit the client's needs so we decided to search for a new font.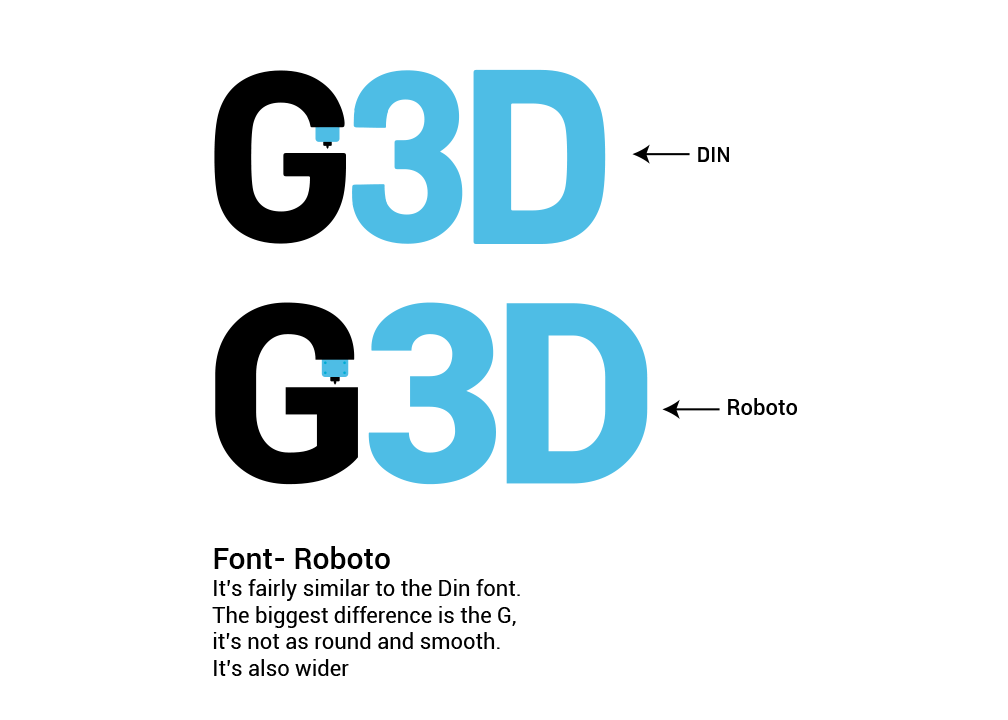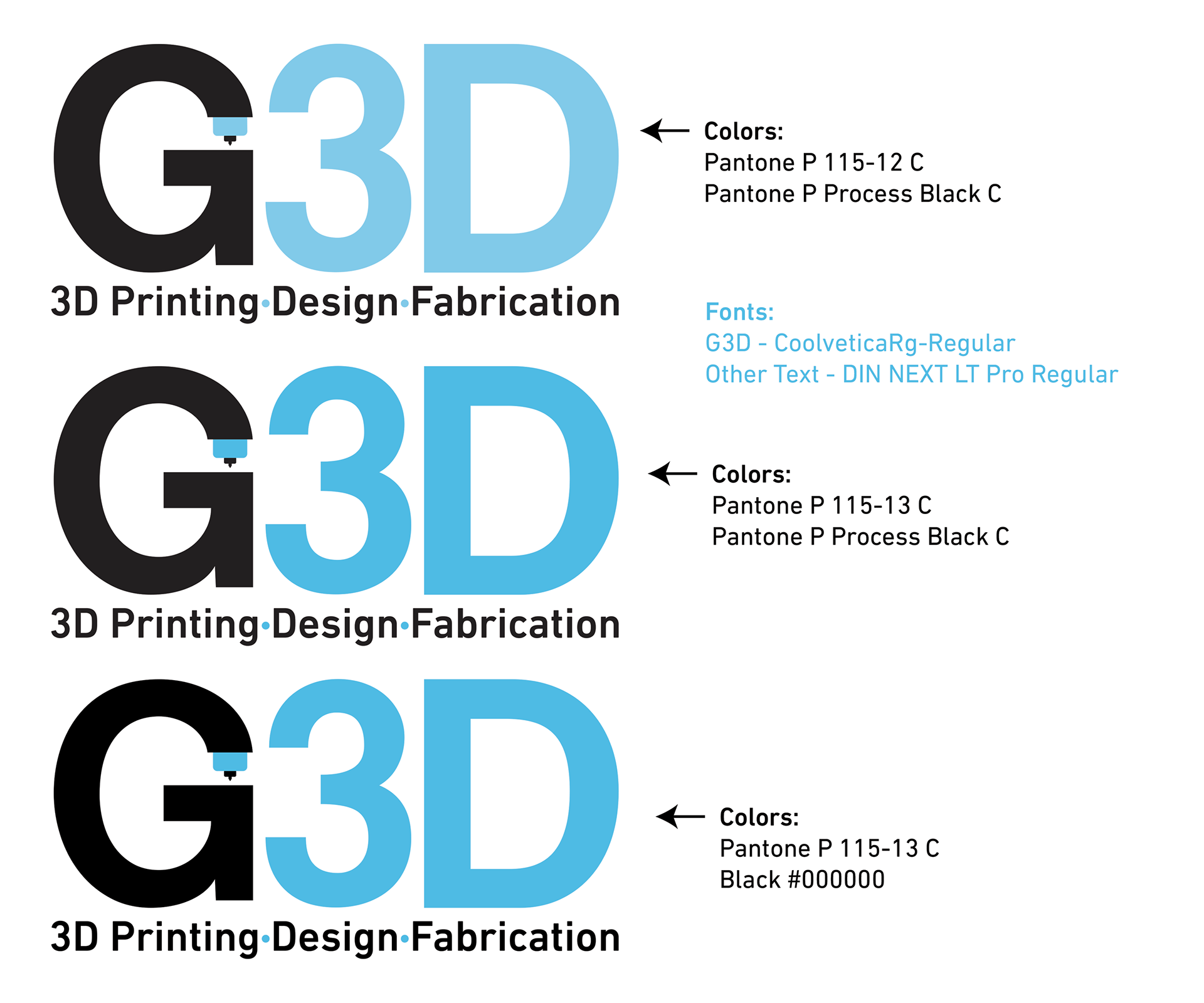 After a few more discussions with the client, this is the final version of logo as of currently.